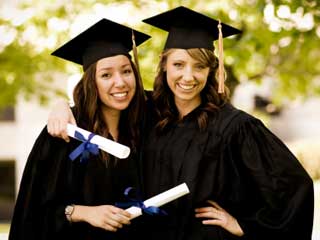 Preparing for college is a complicated and time consuming process. Students should take steps to prepare starting in their junior year of high school. You can significantly increase your chances to getting into the college of your choice by planning far in advance.
Remember... Applying to college is extremely important. You are making a commitment for four years and thousands of dollars. Do your research and be certain that you are applying to places you would really enjoy. Also, act as a critic for yourself. Find the weaknesses in your application and try to strengthen them. You want to look like the best candidate for your desired schools. The gratification of being accepted to the college of your choice even makes the annoying application process worthwhile.
Utilize this guide to make your transition into college much smoother and effective:
Importance of high school grades, class selection and extracurriculars
Choosing the College Best for You
How Many Colleges Should I Apply To?